Hybrid packaging refers to any shelving or tabletop boxes that help your product stand out with two-piece printed cardboard packaging. Hybrid retail-ready packaging is designed to ensure you can remove products quickly and easily from external transit boxes and transfer them onto a retailer's shelf in hybrid packaging as efficiently as possible.
The process of transition should only take a few seconds to complete in a busy retail environment. As it's so seamless it ensures your product reaches retail shelving rapidly and in good condition ready to attract customers to purchase it.   
The more consideration given earlier on in the production process to the seamless design of your hybrid retail-ready packaging the better the end packaging will be.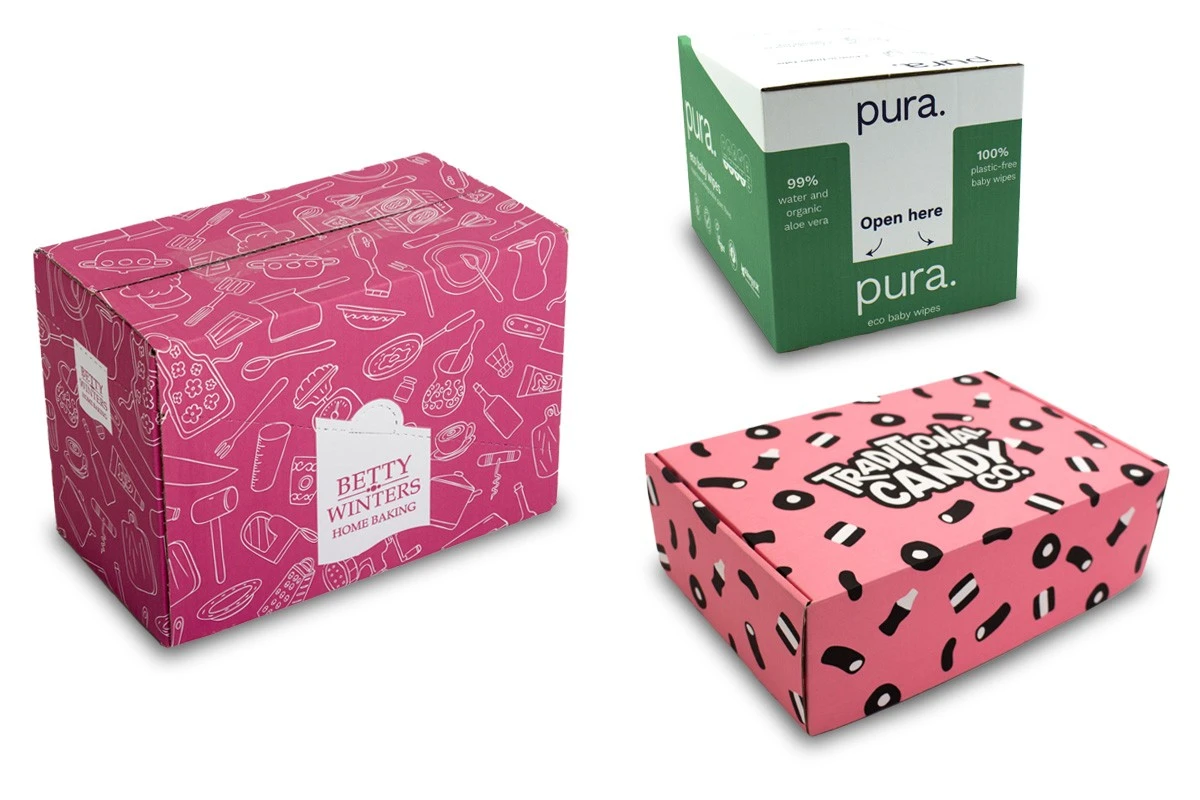 Why you should use hybrid packaging
Hybrid retail-ready packaging is important for product display for the following reasons:
Reduction of product and packaging transit damage as product packaging is stronger.
Warehousing efficiencies as less storage space is required for holding products.
Quick and efficient transport of product from warehouse to retail shelves, with minimal downtime whilst restocking.
More sales with immediate and impactful retail shelf optimisation providing prominent branding opportunities.
Corrugated cardboard packaging is eco-friendly and easy to collapse and recycle.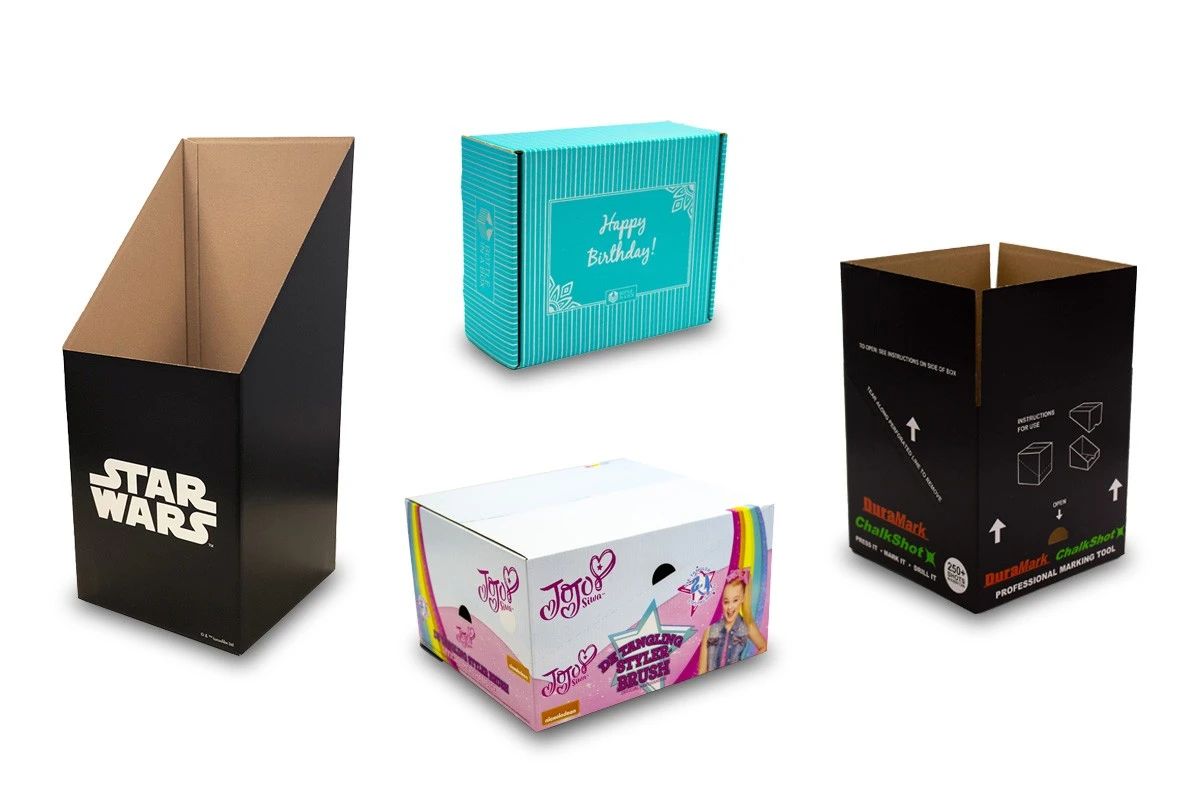 Types of hybrid retail-ready packaging
Any primary packaging with perforated or tear-off box sections.
A hinged display box that opens and the lid section becomes part of the display and provides additional branding opportunities.
A box with a lift off lid that can be discarded once opened.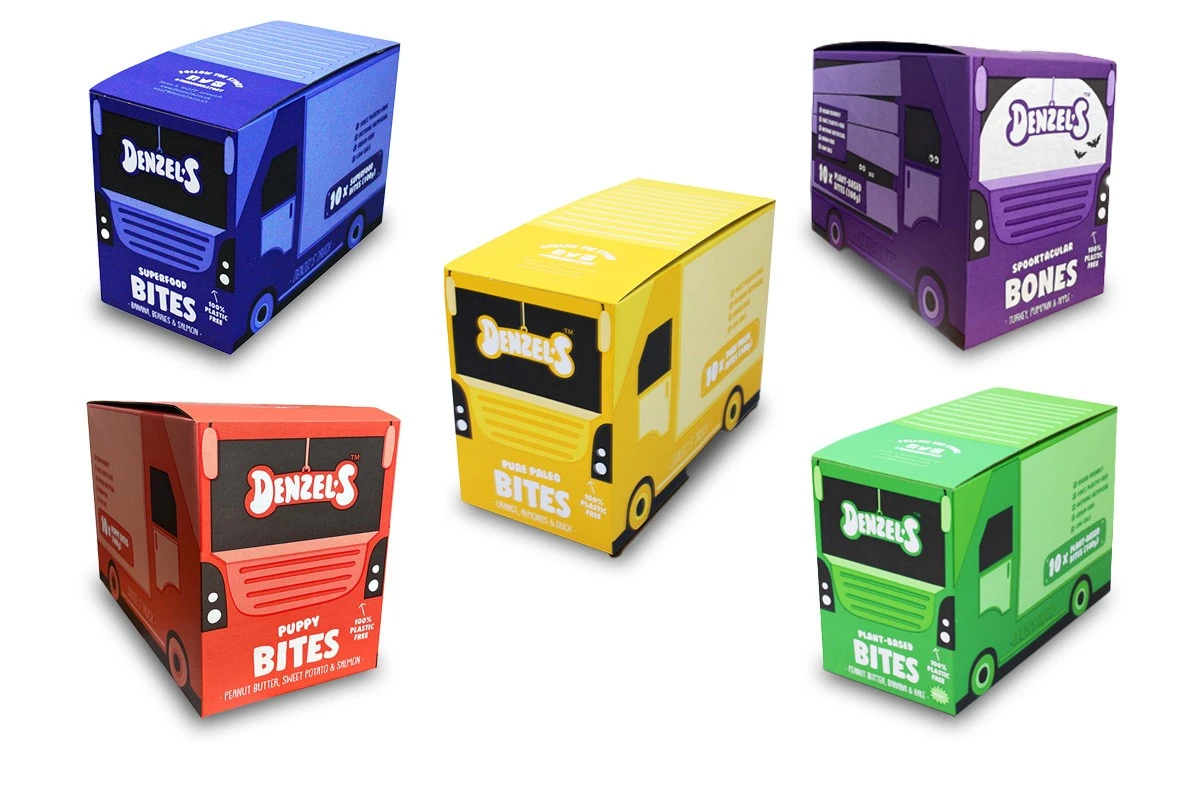 How Belmont Packaging can help with your hybrid packaging requirements
Belmont Packaging are experts in hybrid retail-ready packaging. Our team can guide you through all of your hybrid packaging requirements to ensure your finished hybrid packaging protects and displays your retail products to maximum effect.
We've dealt with numerous regional and national retailers as well as manufacturers and their packaging requirements and pride ourselves on providing a seamless, efficient service for all your corrugated cardboard hybrid packaging needs.
To find out more and to discuss your next hybrid retail-ready packaging project call us on 01942 521919, email: [email protected] or complete the form below.