Custom made cardboard free-standing display units, also known as FSDU's, and cardboard tabletop display units are the perfect way of showcasing your products in a busy retail environment. These units are designed to stand out and catch a customer's eye, but also are robust, with structural integrity to ensure your free-standing and cardboard tabletop display units are capable of supporting product weight without collapsing.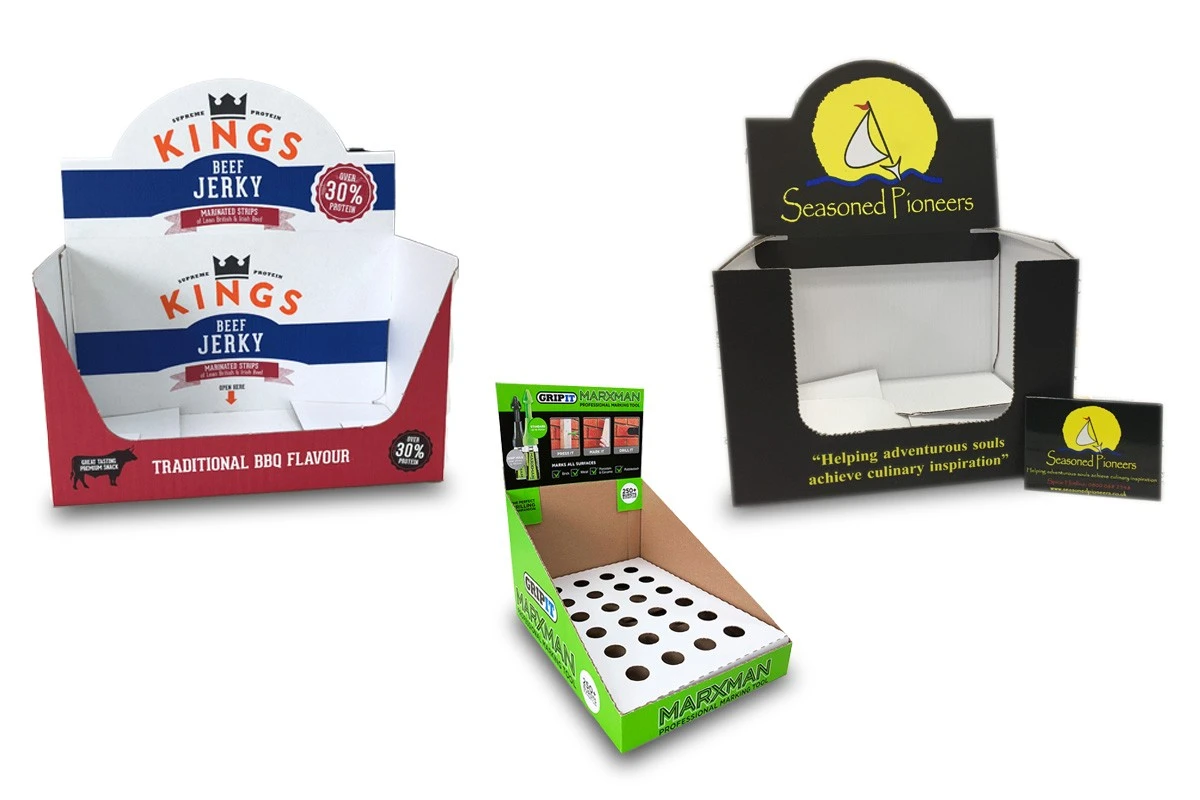 Which types of product are free-standing display units suitable for?
Advent calendars.
Candles.
Consumer goods.
Food product boxes.
Gift wrap rolls.
Healthcare.
Make-up and beauty products.
Perfume.
And many others.
Benefits of free-standing display units:
You can place free-standing display units anywhere in a retail environment rather than being restricted by the usual retail format, maximising stand out.
They disrupt usual retail traffic flows again encouraging the customer to notice them.
Distinctive branding and design draws the eye, inviting customers to try the products.
Ideal to invite customers to trial new products, take advantage of special retail promotions, discounts, and seasonal promotions.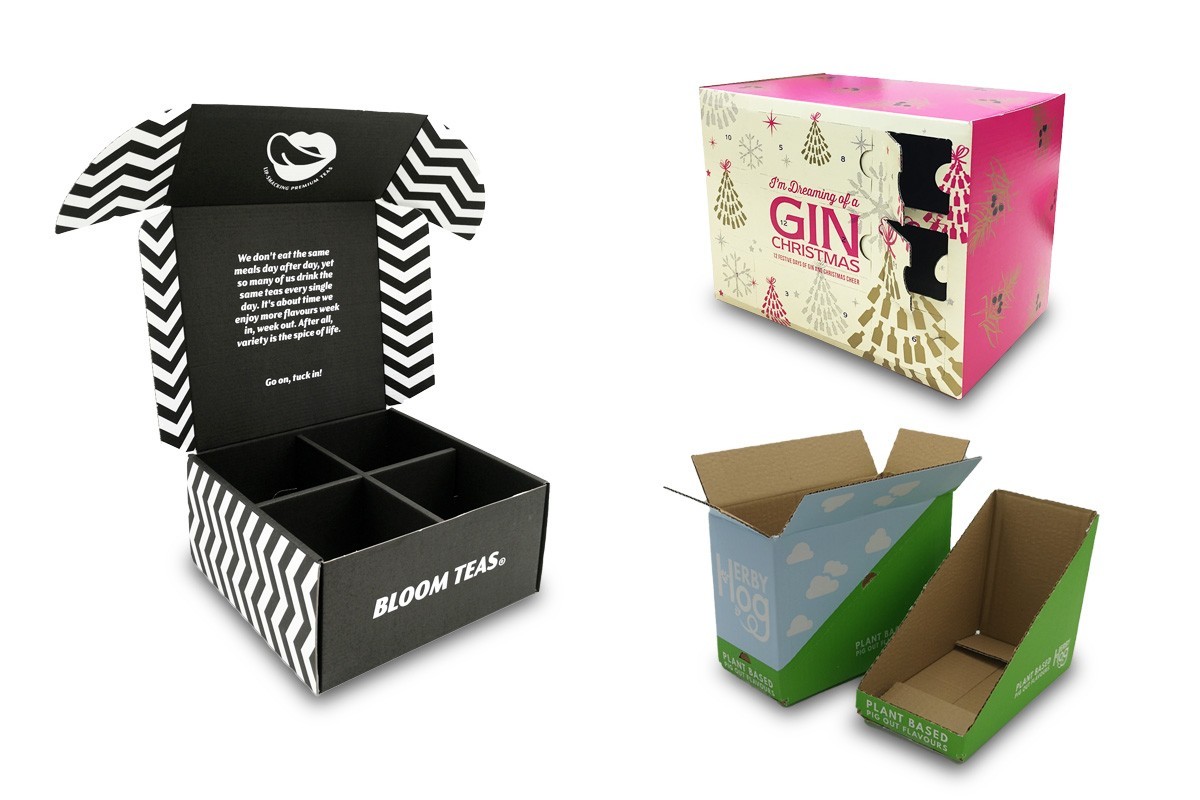 Benefits of cardboard tabletop display units.
Cardboard tabletop display units offer the following benefits:
Invites a customer to try something new.
Encourages impulse purchases.
Creates stand out for new products, special offers, promotions, and clearance lines.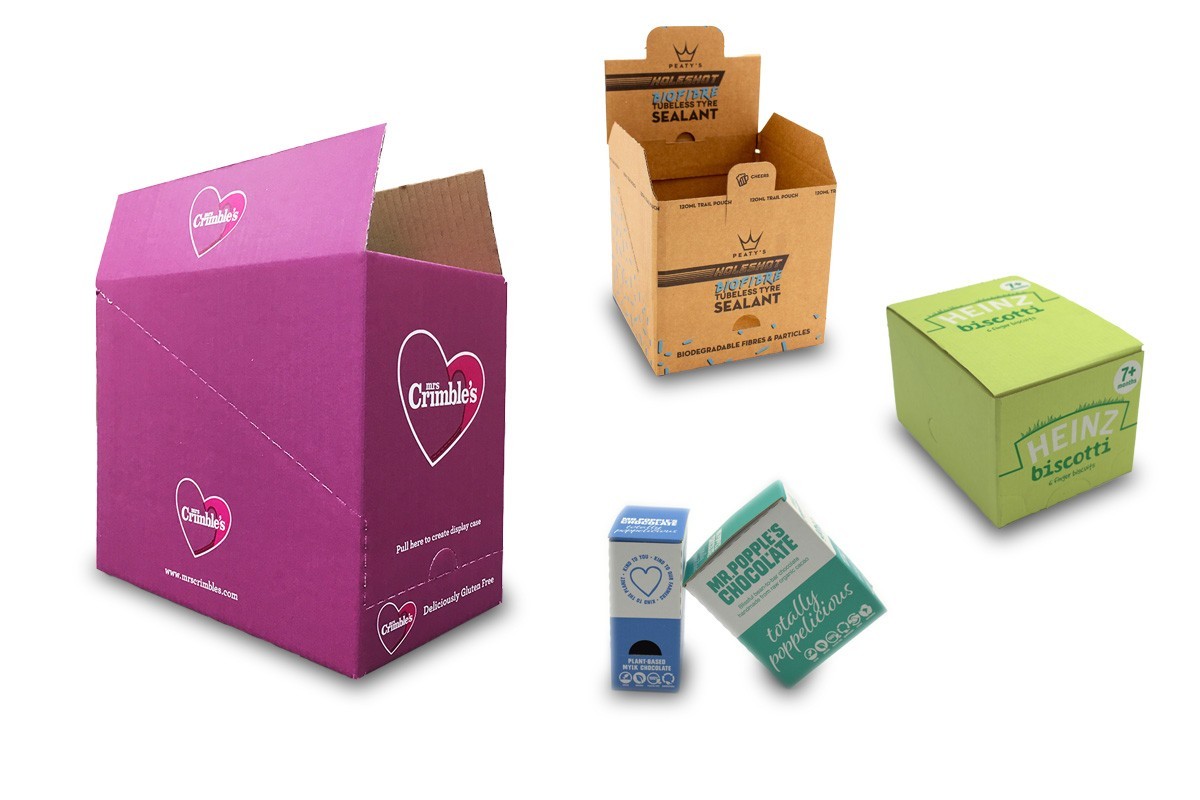 Why choose cardboard free-standing display units?
These types of free-standing display units are popular for the following reasons:
Distinctive bespoke designs. Your product can be measured, so that all displays and cardboard tabletop display units are a custom fit for your products.
Easy to assemble and place in location.
Makes unused retail space effective and profitable.
Easy to disassemble, collapse and dispose of afterwards. Cardboard is easy to recycle enforcing your eco credentials and minimising waste.
Can be stored and reused, so if a display needs to be packed away it's easy to take down and reassemble.
How can Belmont Packaging help with your free-standing display units and cardboard tabletop display units?
Using our extensive design and manufacturing experience we can custom design and manufacture your cardboard tabletop display units and free-standing display units in a range of sizes and styles.
All our packaging and displays are bespoke designed to fit your products. We measure them and check at all stages of the design process that the packaging fits your product.
If you need cardboard tabletop display units, free-standing display units, or any type of custom packaging for your retail products contact us now to discuss your next custom display and packaging project on 01942 521919, email: [email protected] or complete the enquiry form below.