Display packaging refers to any type of retail display or display packaging boxes that showcase products in an attractive manner in a retail or sales environment. Basically, it shows off your product to the customer in the most attractive and effective display ready packaging, providing branding opportunities to attract customer attention whilst also protecting your product from damage.
Display ready packaging is a powerful tool to draw customer interest. It optimises the visual appeal of your product and maximises your brand's presence on retail shelves, making it inviting for your customers.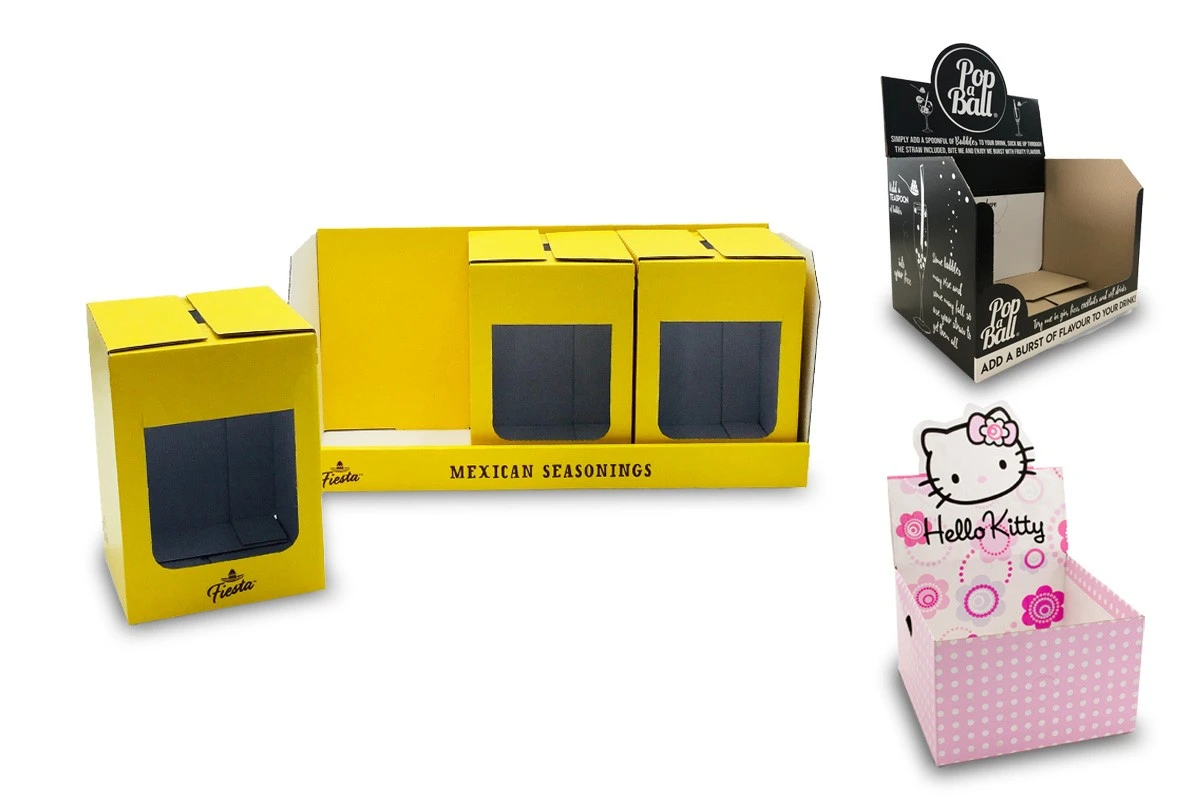 If you enter any retail environment, you'll see plenty of examples of display packaging boxes out on shelving.
What draws your eye to the products on display?
What types/colour/design of product display are you most likely to buy from?
Have you bought a product on impulse because the packaging caught your eye?
Often display packaging boxes influence sales without a customer even realising how important the presentation of the brand messages and product is, it's that subtle.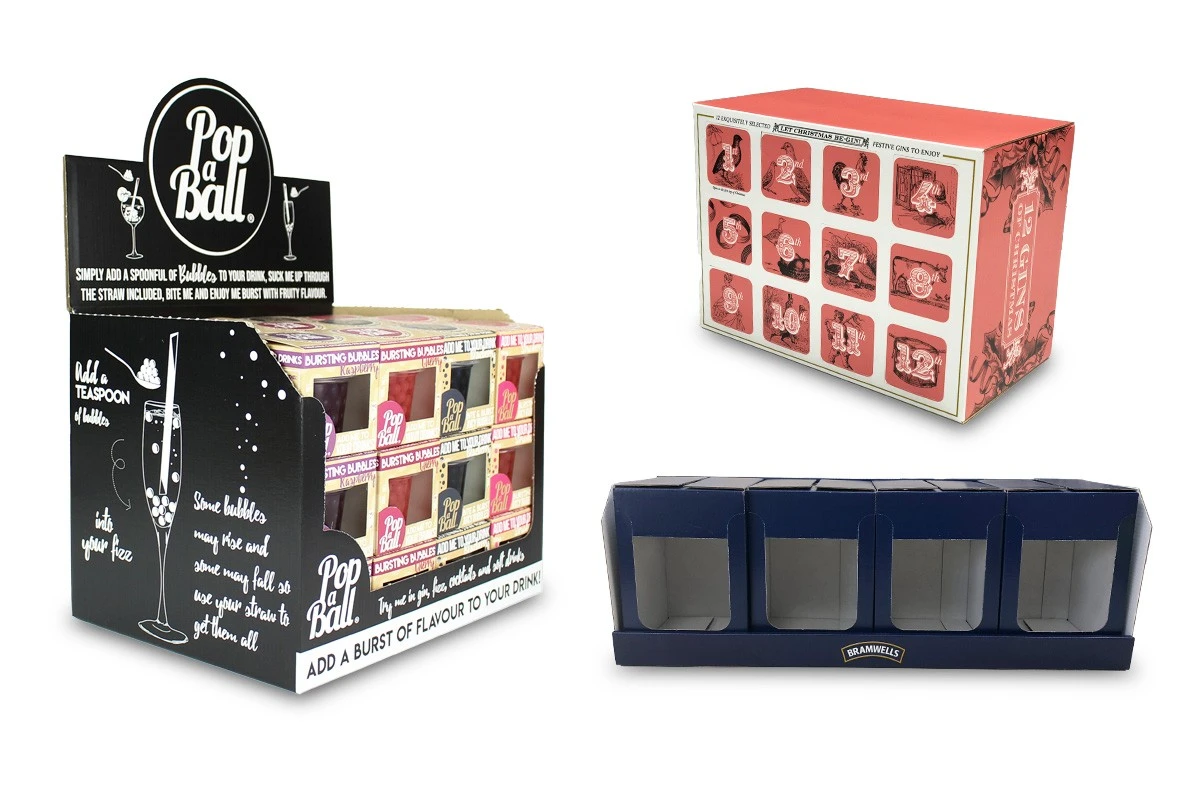 Why is display packaging important?
Display ready packaging is often the first thing a customer sees on the retail shelf. Good product presentation draws the eye and commands customer attention.
Display packaging boxes are often the first point of contact between a customer and a brand, so it's important you make the right first impression to maximise sales and reinforce branding messages across all point-of-sale materials.
What does display packaging include?
This type of packaging can include any type of corrugated cardboard boxes including:
Product trays.
Individual product display packaging boxes.
Shelving display boxes.
Carry pack boxes.
Pop up display boxes.
Book wraps/cartons.
Any type of bespoke product display boxes.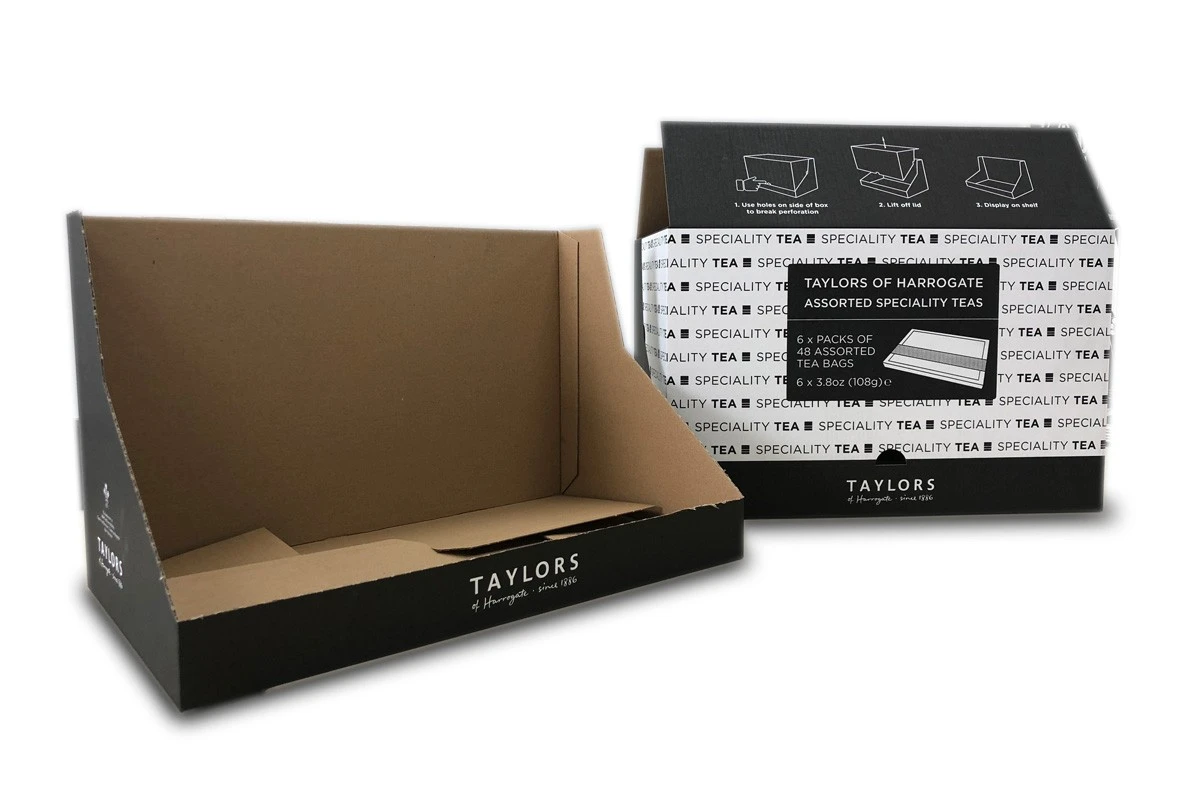 How can Belmont Packaging help with your custom packaging requirements?
The Belmont Packaging team are experts in retail and display ready packaging and providing custom cardboard display ready packaging solutions. If you need custom designed packaging for your retail products our team can help guide you through the process from initial enquiry through to completed packaging.
Contact us now to discuss your next custom display ready packaging project on 01942 521919, email our team [email protected] or complete the enquiry form below.