To drive point-of-sale purchases cardboard counter display stands are a fun, dynamic way to effectively display your retail product in high traffic areas. They're usually located around tills where impulse purchases are key to driving more sales and standing out from the competition is a priority.
Cardboard counter display stands can incorporate simple single tier product displays as well as shelving, drawers, pull out dispenser trays, corrugated cardboard dividers and other fittings etc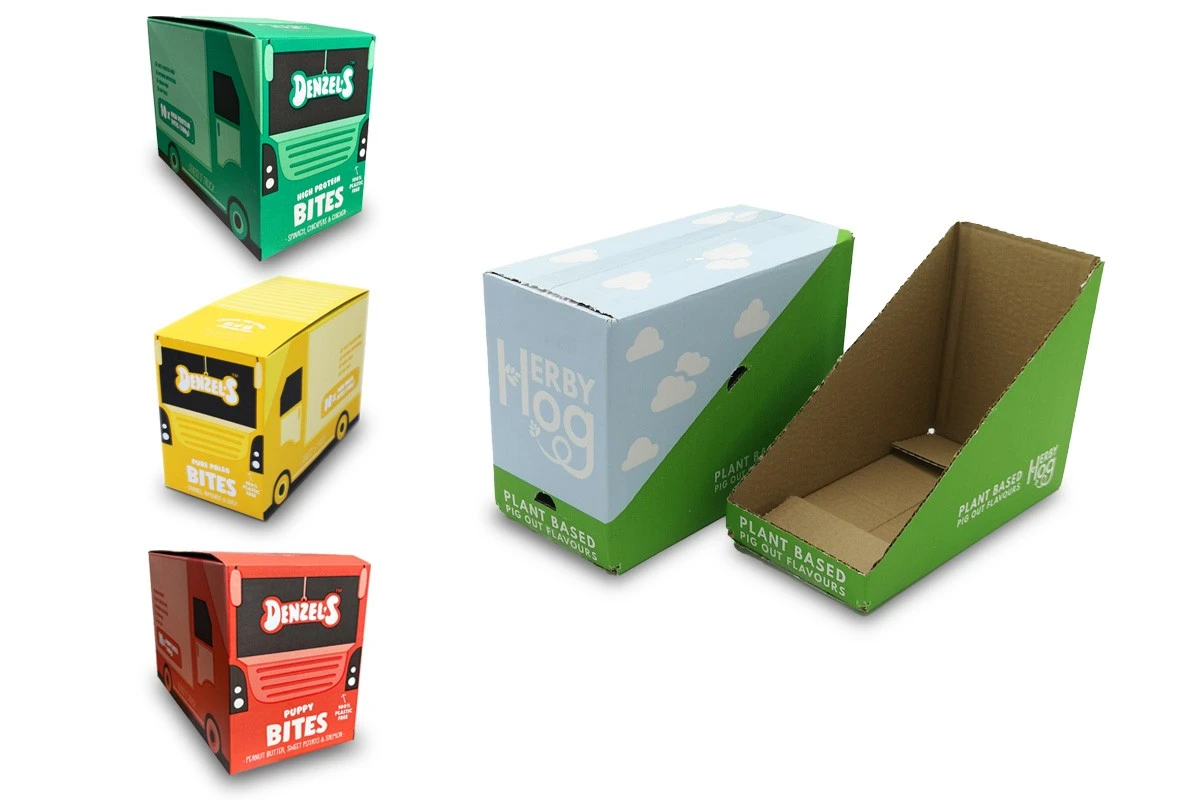 Why are cardboard retail displays important?
Cardboard counter display stands are important for a number of reasons:
Products stand out at point of purchase.
Encouraging impulse buys.
Making your product look inviting to customers.
Providing customers with easy access to small goods or items that might be missed in other parts of a retail store.
Enhancing product security (having products closer to the till helps reduce shoplifting and theft).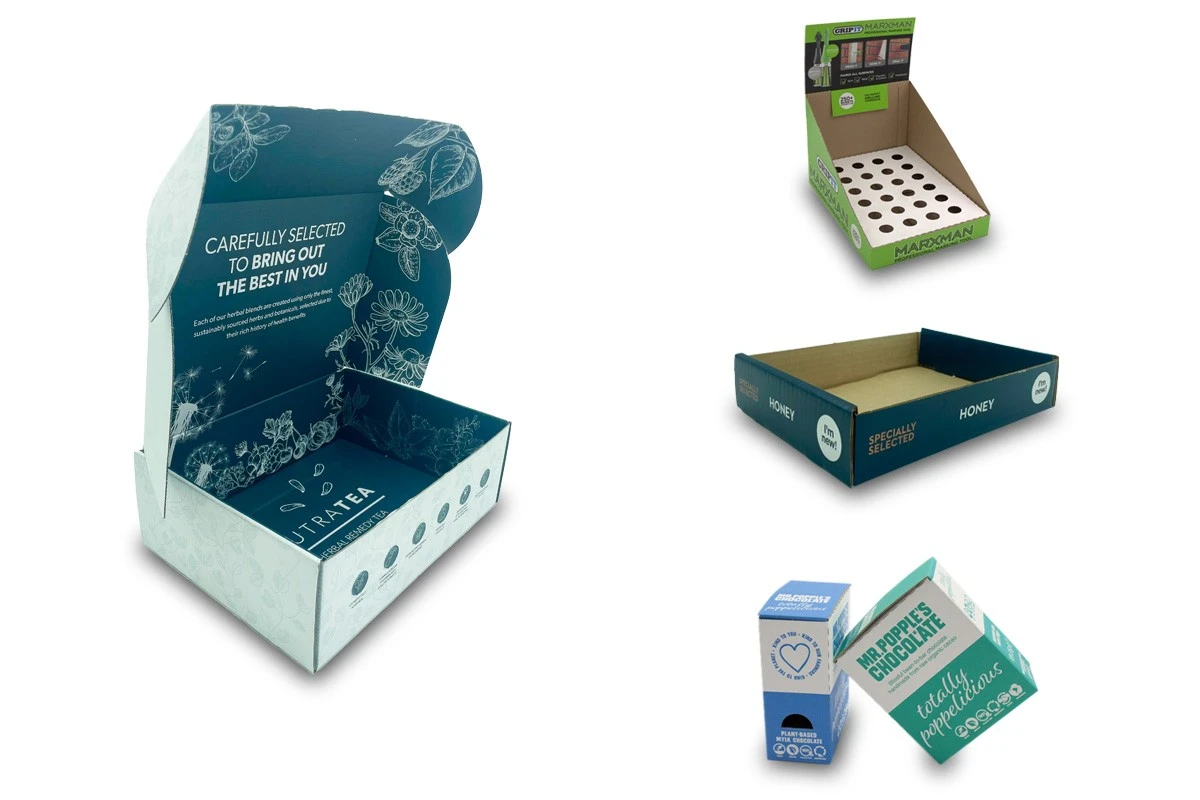 Products suitable for retail displays.
Cardboard counter display stands are suitable for a wide range of products including:
Books and notebooks.
Confectionery.
Consumable products.
Consumer products.
Gift cards.
Hardware.
Health and beauty products.
Jewellery.
Leaflets/flyers.
Seasonal goods.
Snacks [sweet and savoury].
Stationery and office supplies.
Toys and games.
Trade and diy goods.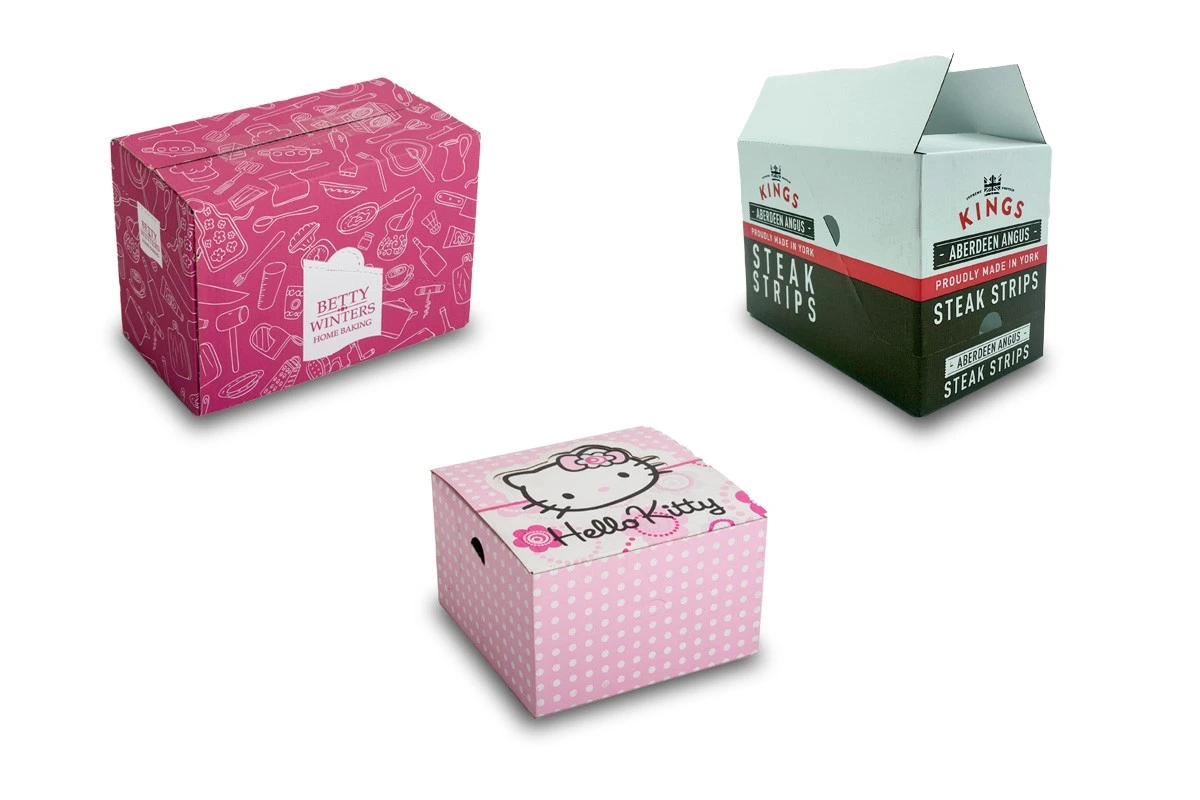 How Belmont Packaging can help with your countertop displays.
Cardboard counter display stands come in a range of styles and options. Our team of packaging experts can guide you through the process of deciding on the best style of display stand to suit your products. 
Contact us now to discuss your next custom cardboard counter display project on 01942 521919, email: [email protected] or complete the enquiry form below.