Source your e-commerce packaging from an experienced, reliable manufacturer. Belmont Packaging can take care of all your e-commerce packaging needs, so if you need to source custom e-commerce boxes or need shipping boxes for e-commerce our experienced team can take you from initial concept to finished box with ease.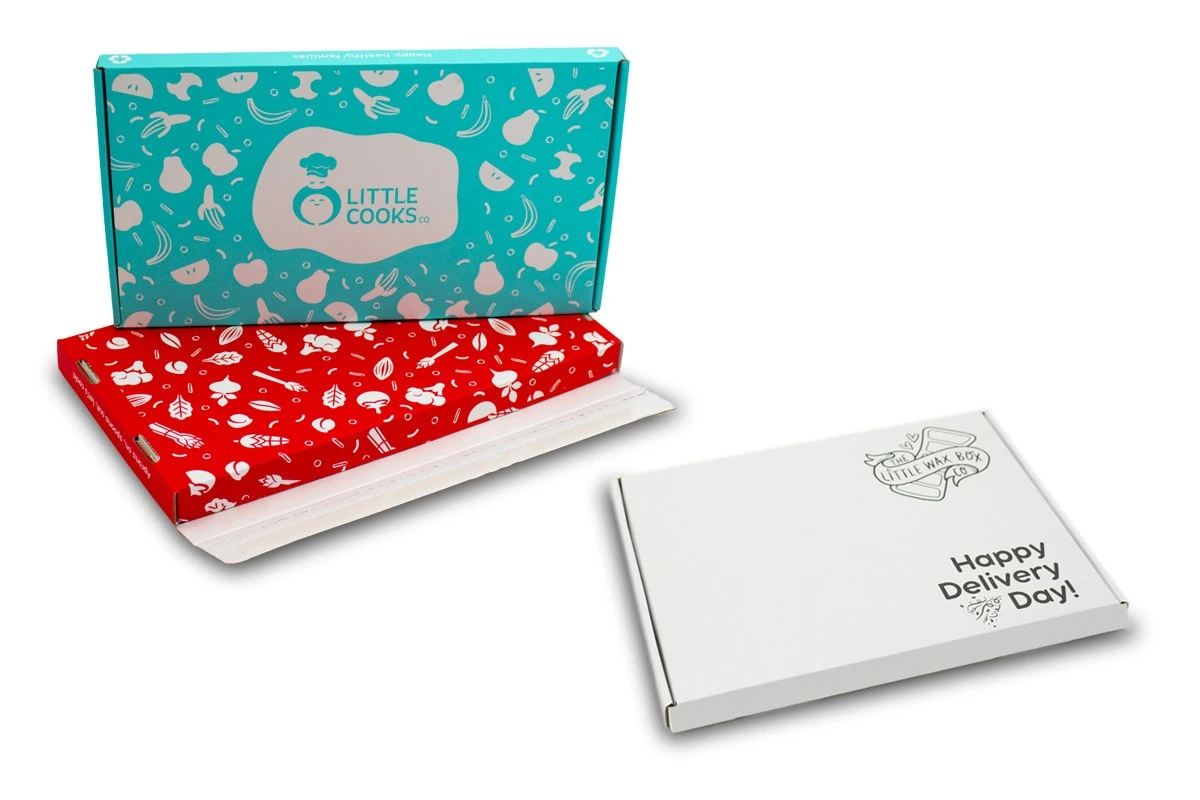 What is e-commerce packaging?
E-commerce packaging is protective packaging that enables you to ship a range of goods purchased online via courier or royal mail services.
E-commerce boxes protect goods in transit, enable branding opportunities and open up the potential opportunities of exciting unboxing experiences for your customers and ultimately user generated content (UGC) for your brand.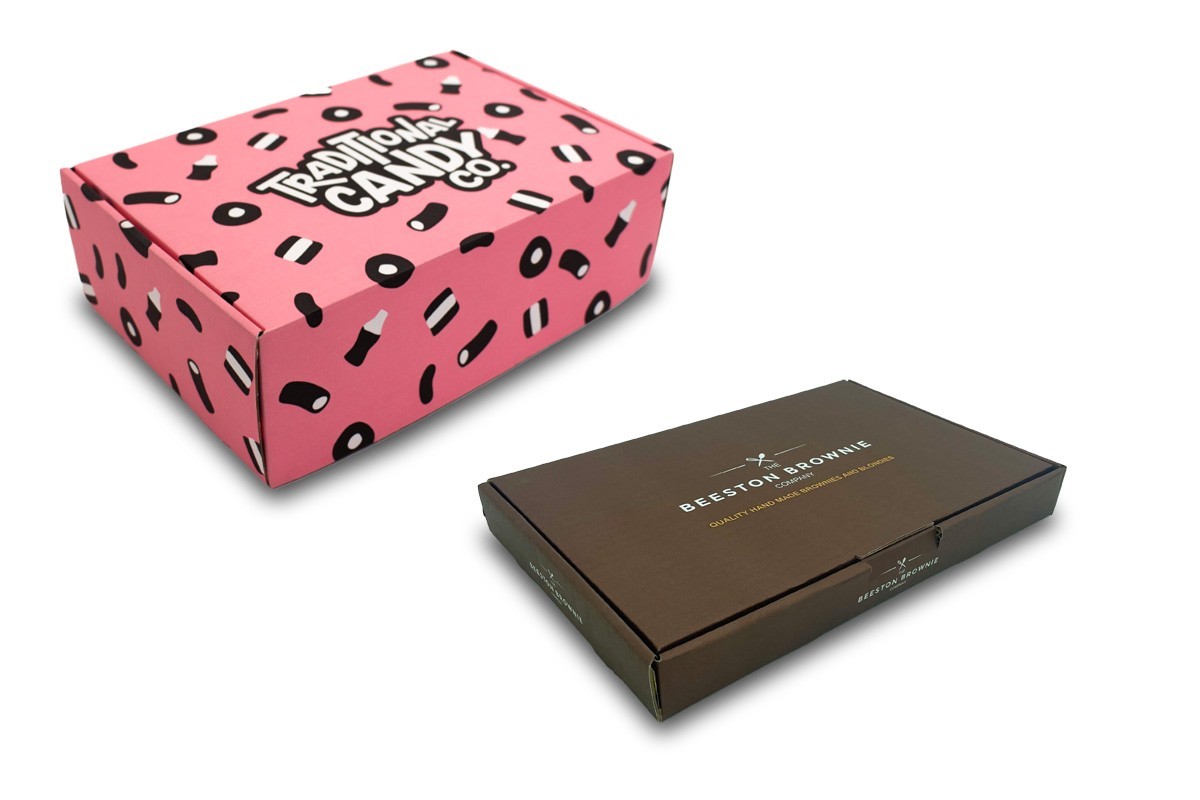 Types of e-commerce packaging
E-commerce packaging includes a range of different e-commerce boxes including:
Crash lock box.
Packing boxes.
Royal mail boxes. 
Shipping boxes for e-commerce are also available in a range of different sizes.
If the type of e-commerce boxes you're looking for aren't on this list get in touch anyway as Belmont Packaging can help with a range of e-commerce packaging requirements.
Considerations for your e-commerce packaging requirements
The packaging you use to ship your goods is an extension of your brand, so it's important to consider the impression you want to make on your customer when they receive your goods.
If you want your e-commerce boxes to reflect your brand and values it's important to consider this early on in your planning. If a customer unboxes your goods and shares it online, think about what is important to your brand image during that unboxing experience.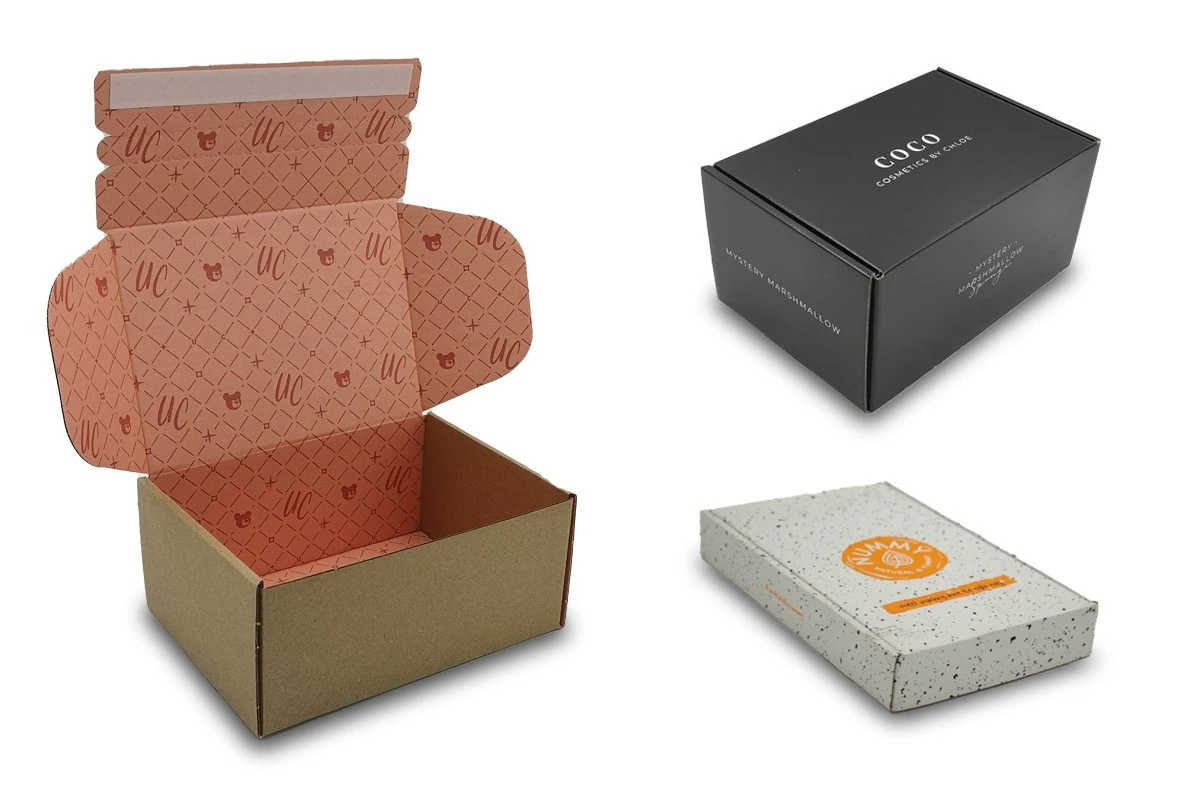 Consider the following:
Do you want your goods to be part of an unboxing experience?
How do you want your individual products to be displayed/found inside your e-commerce boxes? Corrugated cardboard dividers, fittings, packaging peanuts and shredded paper are all effective ways of packaging goods.
If your team are part of your branding experience what about including a signed card from them as the goods are packaged?
To encourage reordering and engagement can you include a special offer?
How can you encourage your customers to share their unboxing experience? Reminders of social media accounts, relevant #hashtags and competitions are an ideal way to do this.
How Belmont Packaging can help with your e-commerce packaging requirements
Our friendly team are with you every step of the way through the purchase and production of your e-commerce boxes.
Short and long run production of e-commerce packaging boxes are no problem for our experienced team. Our shop floor can manufacture e-commerce boxes in runs of 1,000 all the way up to 200,000 shipping boxes for e-commerce at a time, so whatever your requirements are, we can help.
To discuss your next e-commerce boxes project call our team and get in touch today for a quotation on 01942 521919, email our team [email protected] or complete the enquiry form below and we'll be in touch.