Let's just say that 2020 was not the year that anyone was expecting. Individuals have had to make changes to how they lived their lives and businesses have had to adjust to changing environments and demands. Indeed, there has been a lot of progression over the last 12 months when it comes to packaging. Here are some emerging trends we have noticed that are particularly interesting:
What Trends Have We Seen in the Last 12 Months?
First of all, let's reflect on what the last 12 months have brought us in terms of packaging trends.
Businesses Move to Online
Many aspects of life have moved online, whether this is education or working from home. In particular, the majority of businesses are transitioning their customers to online ordering so that they can fulfil their needs. This has happened dramatically in 2020 and it is likely to continue. Take Hotter Footwear as an example. They have closed 75 percent of their stores and have made a successful move toward a digital model to satisfy customers.
As a result, the need for transit packaging has increased and many businesses need strong brown boxes to fulfil orders, which we have been able to provide. We have noticed that restaurants and smaller shops are offering more shipping options to customers in order to stay in business. We were able to help WeDoughit4U, the supplier of an amazing pizza kit that brings the restaurant experience to the home. We provided sturdy and safe boxes to allow the transport of ingredients, as well as ensuring there was an attractive custom printed design (click here for the case study).
New Businesses Operating from Home
2020 has provided people with time to think about their future and what they want to achieve. Indeed, there have been many that have taken this opportunity to set up their new business and operate from home. This has led to a demand for packaging to ship products to customers and to provide them with an amazing unboxing experience. For example, let's take a look at Cake or Death, which is a new vegan bakery in East London. We were able to provide this business with cost-effective branded postal boxes, allowing Cake or Death to offer brownies to homes, venues and other businesses. We created 2,000 boxes using E-flute cardboard and flexographic print (click here for the case study).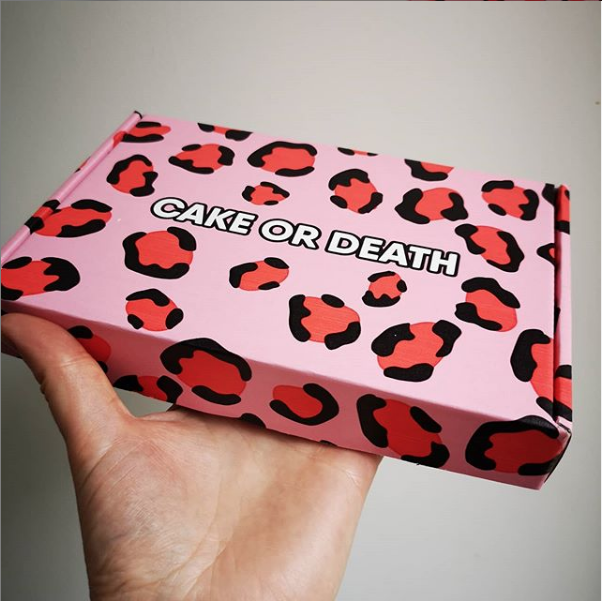 Businesses Adapting Their Product Strategy
There is no doubt that some businesses have suffered over the last 12 months. This has meant that they have had to change their strategy and adapt to the circumstances. In particular, companies have been switching up their products. For example, The Spirit of Swaledale, a Yorkshire-based company that produces hand-crafted gin, has been innovative and is using their distillery to create hand sanitiser.
We helped The Spirit of Swaledale with their packaging prior to their product strategy adaptation. This includes providing sturdy boxes to protect glass gin bottles, as well as producing stylish boxes that allow the logo to stand out. Of course, with the change of product strategy, orders for hand sanitiser were up.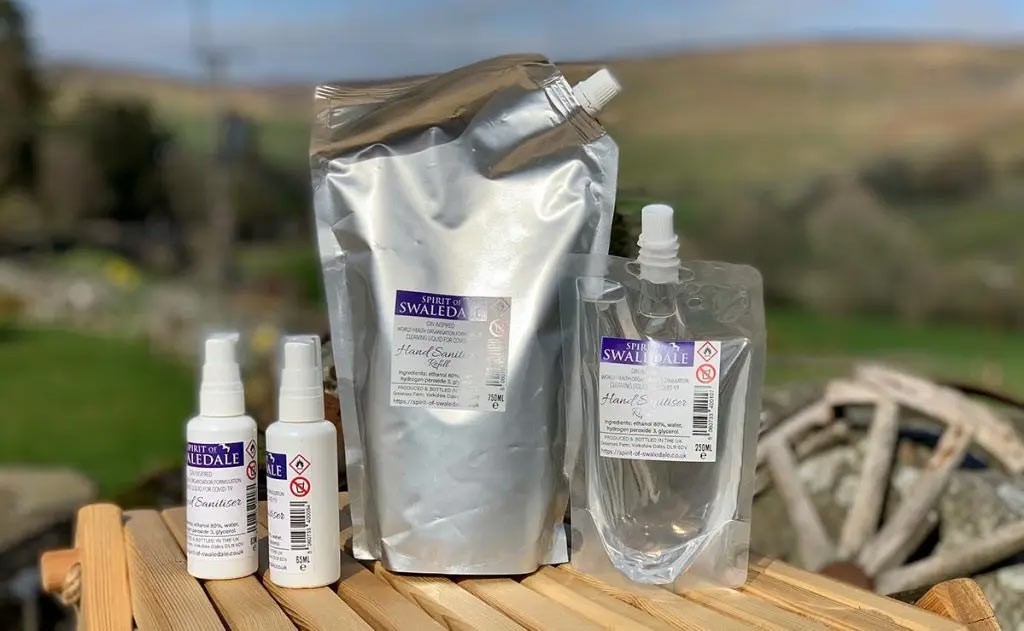 Demand for Hygiene and Sanitary Products
The last 12 months have seen an increased demand for sanitary products. This is something that we have been able to help with in the form of packaging. For example, Assist Hygiene specialise in the design, development and product of wipes for some of the most popular names in the hygiene industry. We became their trusted packaging partner to cope with their demand and provide functional, as well as attractive packaging. The clay-coated B-flute material we used was secure for transportation and we were able to produce 5,000 boxes in just ten working days.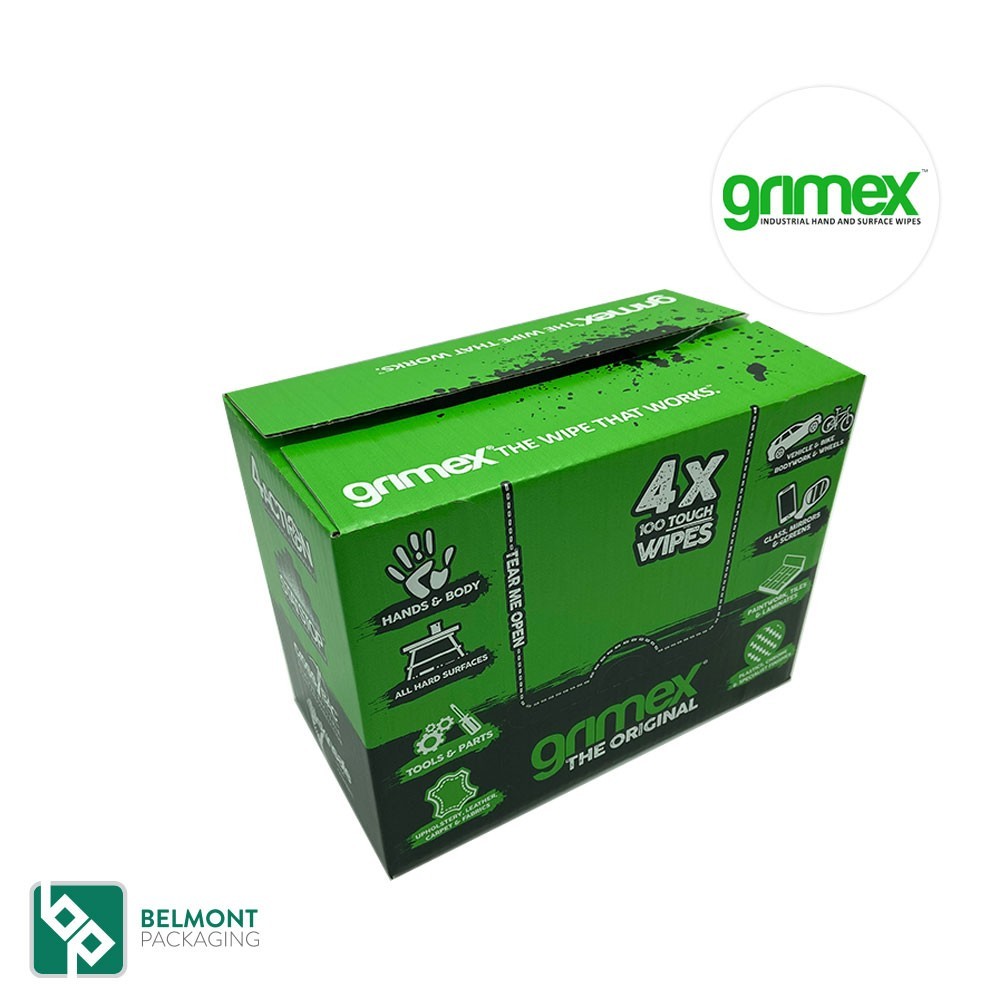 Individuals Posting More Gifts
A lot of families and friends have been apart over the last 12 months. This has meant that there has been a major increase in posting gifts and presents across the country and beyond. Therefore, we have seen a lot of demand when it comes to postal gift pack boxes. This was particularly true during Christmas. People were looking for premium boxes that were stylish to present gifts to their loved ones, as well as ensuring their presents arrived safely.
What Trends are We Likely to See in the Next 12 Months?
Now, it is time to take a look at what 2021 and the next 12 months may hold. In particular, we will take a look at how these changes are likely to affect packaging and our industry.
Young People Starting Businesses
There is going to be a continuing trend of starting your own online business in 2021. In particular, younger people are going to be ambitious and wanting to follow their passion. Social media has become a good place to market and build a brand, with a lot of progress being made working from home. Indeed, the furlough scheme will come to an end and people may have to be creative in other to make a living.
With the growth of online businesses, there is likely to be an increased demand for packaging. This is something that our sister company, Boxed Up, is able to assist with. Namely, it can provide ready-made eCommerce boxes that can be ordered in small and large quantities. Once a brand has started to make a name for itself and the business grows, Belmont Packaging can provide branded boxes and custom boxes.
What's more, in order to respond to the growing demand for packaging, we are bringing in new machinery. This is going to create boxes with self-sealing strips, which is going to make it quicker and easier to ship items and for customers to carry out returns.
A National Cardboard Shortage
Unfortunately, due to the global pandemic and the previous 12 months, 2021 is going to demonstrate a national cardboard shortage. Indeed, the industry lead times are the longest they have been in 25 years. At Belmont Packaging, we can provide you with lead times that are shorter than competitors, but we still recommend that businesses plan ahead to avoid any disruption.