When designing custom boxes that will make your brand stand out, completing the look with a gloss finish can truly bring your box to life. It will not only showcase your packaging artwork but will bring a more luxury feel to the brand and product.
A gloss finish on your packaging can help a product stand out to a customer in retail display and shelf-ready boxes, or create a bigger visual impact when your e-commerce box arrives to your customer.
However many consumers are unsure about whether or not packaging with a high-gloss finish can be recycled…
Are Belmont's Gloss Finished Custom Boxes Recyclable?
In short the answer is yes, all of our boxes are 100% recyclable including the ones with a gloss finish.
To create our custom boxes we use water-based inks to print your artwork, and for gloss finish we use a clay-coated Kemi lite material with the inks sealed in using a water based varnish. Meaning you can have attractive packaging that helps your brand to stand out, without sacrificing the green credentials!
As part of our commitment to the planet, it is incredibly important to us that we manufacture packaging that does not end up in landfill so we can help reduce waste generated in the UK.
Read our Environmental Policy for more information about how we are doing our part to preserve the planet for future generations.
Examples of Belmont's Gloss Finished Boxes
Here's a few examples of our favourite high-gloss custom boxes we have manufactured recently, so you can decide if it's the right finish for your next box.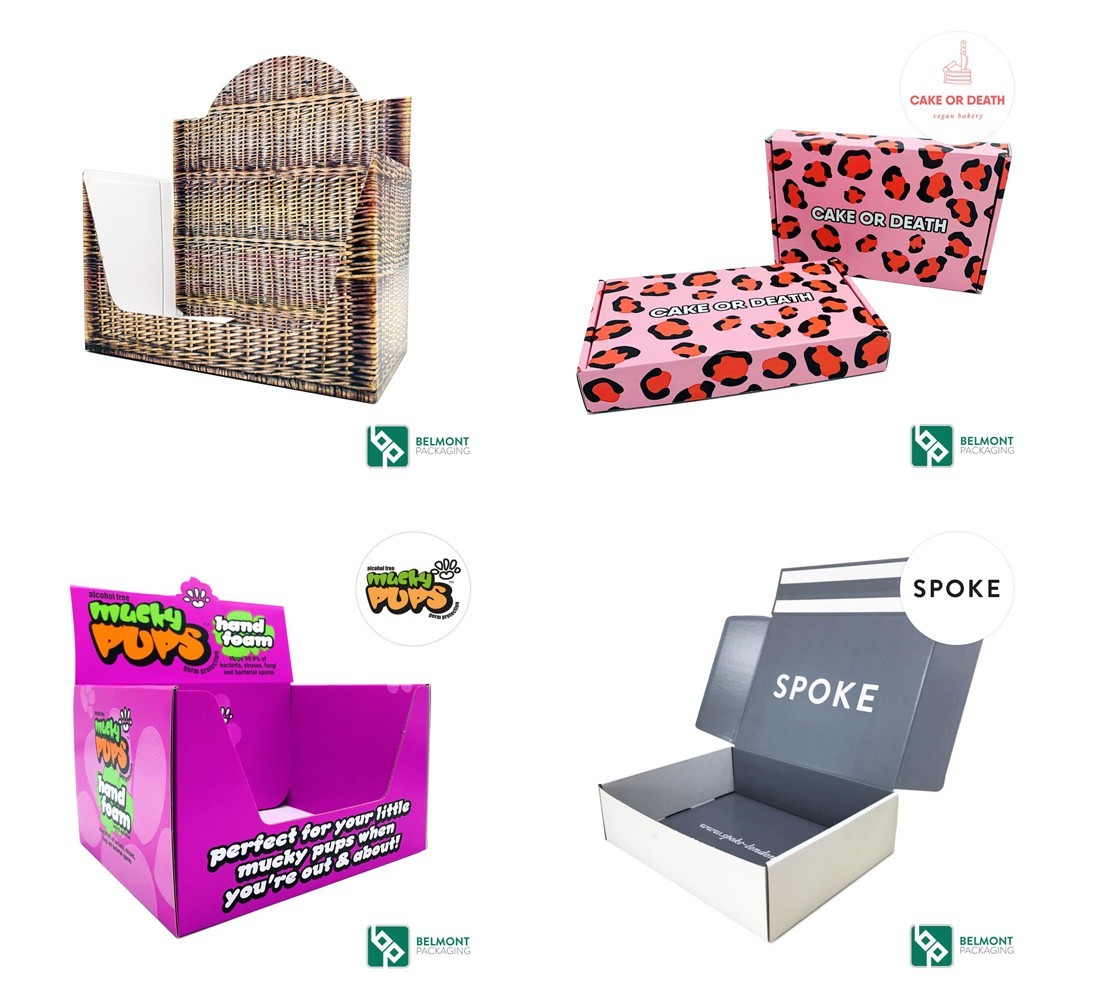 If you're interested in getting a quote for your new custom box, get in touch with our friendly team!