Custom packaging gives you a unique opportunity to build a consistently well-recognised brand and attract customers' attention from the get-go. First impressions are often considered vague and trivial, but it really lasts. According to research, a person only takes fifteen seconds to form an impression about a person while they only allow three seconds to form an opinion of a product.
As a business owner, we know you must understand the importance of brand consistency, which means presenting the brand in a visually consistent way while staying true to your company's core values and culture at all touchpoints.
Custom packaging is the tool you need to establish a strong consistent brand. Consistency in packaging is an important part of the customer journey, your packaging could be the first or last touchpoint your customers have with your brand, and as we discussed earlier first impressions matter.
Consumers may have seen your branding online, on social media or through your website. If your packaging matches this iconic branding then this can add trust and value to your company.
Why consistency in packaging is so important
1. It's marketing on a higher level
2. Consistency makes your brand feel more dependable
3. Consumers trust brands they recognise
Does Custom Packaging Really Add Value to Business Sales?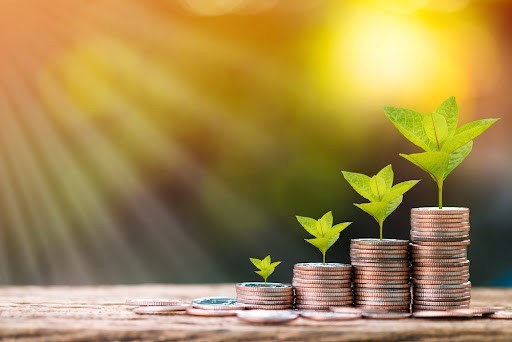 Custom packaging grabs the instant attraction of customers. Your customers will spend time researching their desired product, but adding custom packaging will create positive attention as it reinforces that the brand is serious.
Custom packaging helps present your brand in an aesthetically pleasing and luxurious way. It creates an experience for your customers and when done well can become very memorable.
As you will be aware the modern era is influenced by social media, and it can help generate sales. For example, if you use high-quality and attractive packaging, users are more likely to share about your brand on social media, resulting in more sales. In some cases, how your brand is perceived through its packaging can influence the audience's purchasing decisions.
Custom packaging is available for everyone, and it can even be sustainable
With the use of customised packaging, the shipping costs will downgrade. That's to say because custom packaging is designed according to product dimensions, so you don't need to pay extra shipping charges.
Having packaging that's unique to you is a big advantage to help you wow your customer and stand out from the crowd. Humans are visual creatures and appearances help us form first impressions. As a brand, you want to win over your customers and that starts with a strong visual identity. Branded packaging has come a long way. There are plenty of easy and affordable options to choose from for businesses of every size.
How consistent packaging design can increase your customer's unboxing experience.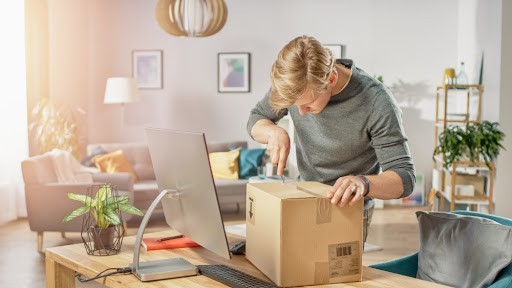 Who doesn't cherish getting back home to a parcel waiting to be opened? Sure, you already know what you have ordered, but it still bags the excitement. A well-designed custom packaging will motivate customers to post it on social media.
Similarly, custom packaging will spark their enjoyment, excitement, and desires. In addition, it can increase the chances of customers becoming your repeated customers and add a personalised touch.
User-generated content like this is an amazing asset to use on your brand channels as a marketing tool. As an added bonus, it helps spread the word about your products to their audience, creating further brand awareness.
39% of online shoppers have shared an image of packaging on social media that was unique or branded. And 25% of those who hadn't shared an image would be more likely to do so as a result of beautiful packaging.
Can Custom Product Packaging Impact the On-Site Conversions?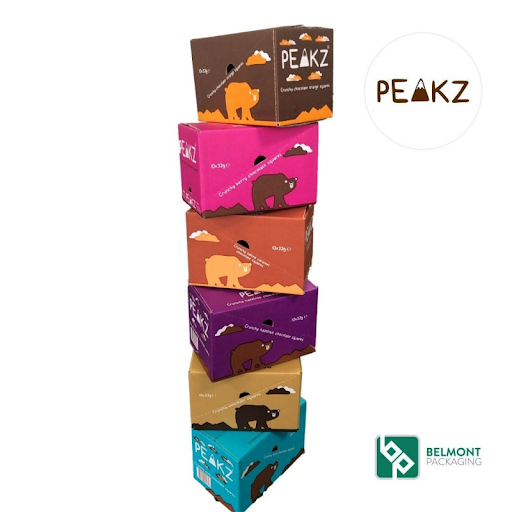 When the packaging is great, it will speak for itself, set the highest standards of quality, and create a promising purchasing experience for customers? A well-designed product packaging will positively influence the brand value and serve as a value-add for the products.
To get more conversions, adding custom packaging on the PDP is suggested, and don't forget to show off your sustainable and eco-friendly packaging. That's because these factors show your commitment.
In simpler words, if you are investing time, effort, and resources in developing a unique customer experience through packaging, make sure to flaunt it. When you start mentioning these points, you will be amazed by the spike in-store conversion rates, online and offline.
Speak to our expert team about custom packaging today