In 2015, Belmont Packaging Ltd welcomed the Bobst Visionfold 170 folder-gluer into its family of high quality corrugated packaging machinery.
Belmont has since found that the Visionfold is a surprisingly flexible machine, able to fulfil even the most varied of requirements. Including but not limited to, crashlock bottom boxes, 4 and 6 point glue trays and is even able to convert finely printed cartons. The addition of the Visionfold folder-gluer to the Belmont factory, alongside the BRC Grade A certification, has enabled Belmont Packaging Ltd to meet a wide range of gluing requirements for customers across the numerous manufacturing sectors, including the food and drink sector.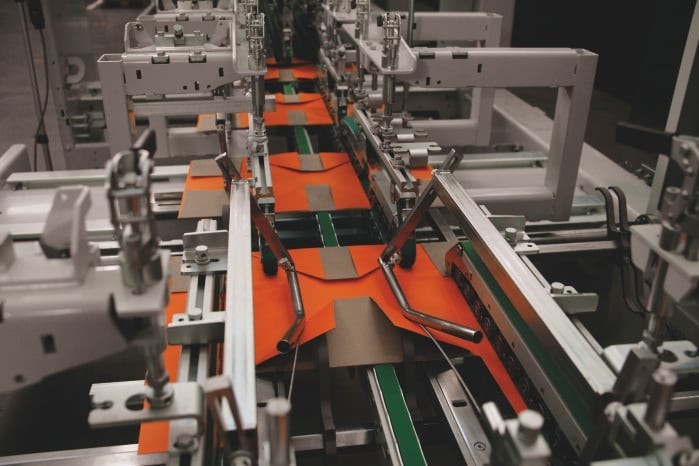 The new 'Super-Duper' folder-gluer has added value to Belmont's operations via enhanced, more efficient gluing capabilities across a variety of flutes. It is providing greater sales opportunities within both trade and end user markets.
The Visionfold is primarily aimed at processing quality, high value-added corrugated products; incorporating all the requisite tools for high accuracy work within the six modules that make up the line.
The primary objective of the team within Belmont Packaging is to produce high quality finished goods, the company further achieves this with the addition of the Bobst folder-gluer
For further discussions on how our folder-gluer could help you achieve your perfect box or tray, get in touch with a member of our sales team today.