Ian, Print Team Leader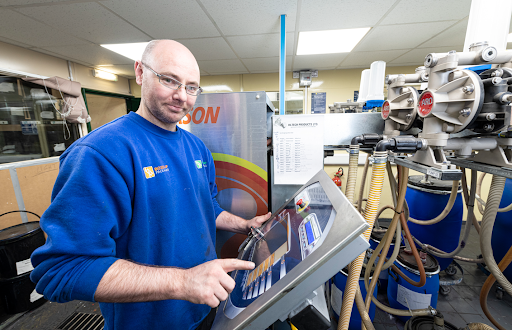 I was apprehensive at first, but now I would never go back to five days a week.
Ian has been a part of the Belmont team for almost thirty years and had been used to spending his Friday morning shifts cleaning and maintaining his printing machine and work area. 
"Even though the factory only worked four hours on a Friday it was an important time to make sure everything was set and ready for the next Monday" Ian said. 
He admitted that his first worry was that compressing his working week would mean working more hours if the business was busy. It soon became apparent that the time he needed to make sure preventative maintenance was done correctly would be made available and that the change would not affect quality standards within the business..
"I know now that I will still have the time to get everything cleaned down and checked over before we finish, and the engineering team then has the Friday available for any maintenance requirements."
Ian sees the move as being really positive for him and his family.
"You have to still have to put in the work doing four ten hour days, but it gives me much more time with my family, my partner has even changed her shifts so we both have Fridays off now."
Scott, Gluing Team Leader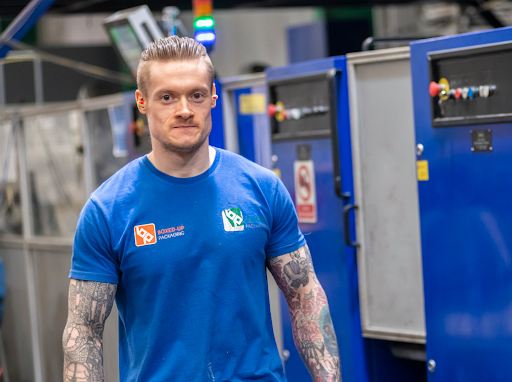 I was really pleased to move to four days.
Scott has been with Belmont for over ten years and has learnt how to set, run and maintain every machine in the factory. He has been used to working long shifts, so compressing his working week wasn't a concern.
"Getting a longer weekend was brilliant, it was only an extra hour Monday to Thursday, so it was a really good deal."
Asked if he would ever consider moving back to a five day week Scott had only one thing to say - "Never!"
Elise, Account Handler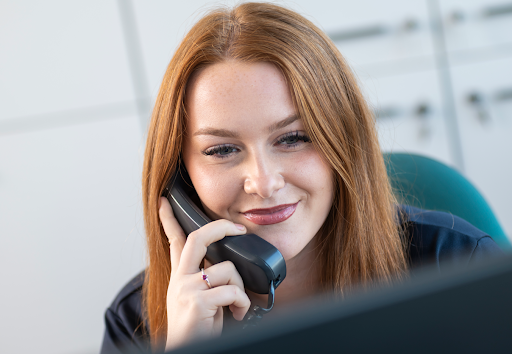 I feel that every employer should take a look at the benefits that a four day week can offer … They may just see productivity increase.
Elise has been a part of the Belmont Packaging team for close to four years, starting her career here as a sales and design apprentice before progressing to her current role as an account handler. When asked about her views on the move to a 4 day working week, Elise is quick to highlight the personal benefits. She said:
"When the four day week was suggested, it was an exciting prospect for each of us. For me, it promoted the idea to spend more time with family that I don't usually see, schedule appointments and also have time to focus on myself and my own wellbeing.
 "I had concerns over the early starts and late finishes which could possibly mean being tired and not working to my full potential. To be honest, having a full three day weekend has been beneficial and not only allows us to focus on our work/life balance but also gives me an opportunity for a bit of R&R (rest and recovery).
 "For me, I am happy that Belmont Packaging made the decision to introduce a four day working week to us. Not only is it beneficial to me, but also our customers who will have a supplier who is focused and able to supply the outstanding service that we pride ourselves on."
When asked if other businesses should adopt the move to four; Elise responded overwhelmingly positively: "I feel that every employer should take a look at the benefits that a four day week can offer and to try it for their employees. They may just see productivity increase."
Sharon, Finance Manager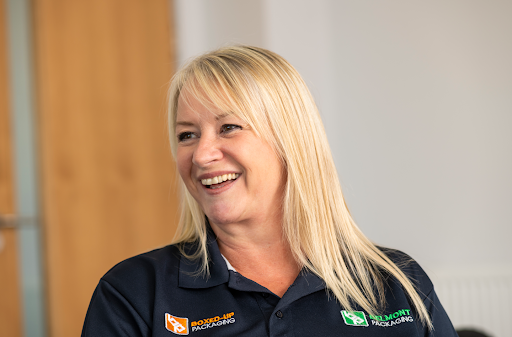 There were a few concerns over doing 38 hours across 4 days. 
Sharon joined the Belmont Packaging team in 2021 and agrees that the move to a four day week has been positive. She highlights that the reduction in working days has benefitted not just individuals and the business but also the environment. The move to a 4 day week has reduced Belmont Packaging's carbon footprint through a combination of less energy consumption and less travel to the office. 
However, Sharon is also keen to state that the "move to four" has not all been plain sailing, especially from a time management perspective. 
"When we first discussed the compressed 4 day working week there were a few concerns over doing 38 hours across 4 days being in work for 10 hours a day." 
"Would our customers and suppliers be supportive in our decision?" She adds.
Sharon responds to her questions with a resounding "Yes".  
"The longer days are worth the 3-day weekend, and you soon get used to being in the office for a longer period with some of that being quieter to catch up on general admin duties prior to our customers and suppliers opening.
"The four day working week is a great opportunity for the admin staff to enjoy the 3-day weekend, like our production staff, giving more time for family and friends and a greater work/life balance."
Simon, Design Technician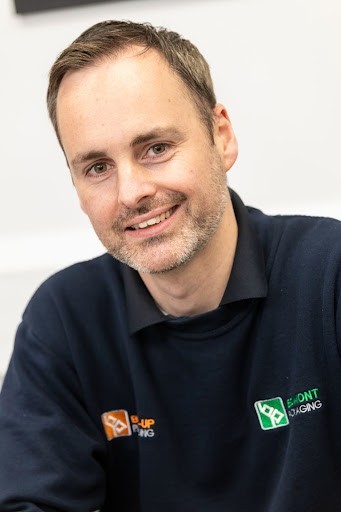 It does feel that we are in the very few within the industry that have taken this positive step forward.
With close to 20 years experience in packaging design, Simon's mission at Belmont Packaging is to meet and exceed customer expectations. Always hungry to further his development, Simon is an advocate of the four day working week and openly praises Belmont's progressive approach to the working week. He states:
"When it was first announced that Belmont Packaging would be trialling a new four-day working week I could only think of the positive opportunities this could offer.
 "Employee health and wellbeing, improved work/ life balance and spending time with family and friends are all things that to me would be greatly beneficial.
"For me I am delighted that Belmont Packaging made the decision to take us to the four-working day week. Not only is it beneficial to me but for Belmont Packaging too as this leads to a more engaged employee and, in turn, heightened focus required for Belmont Packaging to provide the service that our customers speak so highly of."
Simon further comments that "It does feel that we are amongst the very few within the industry that have taken this positive step forward." He hopes that "the majority will follow in time."
Stacey, Sales Office Manager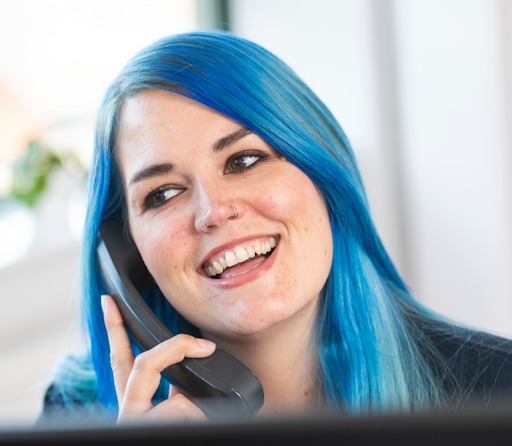 We came up with a list of pros and cons – there were far more pros than cons.
Stacey has been in the packaging business since 2007 and has worked for Belmont Packaging in various capacities such as Sales Team Leader and Sales Office Manager. Stacey is that friendly voice on the other end of the phone for our customers. She vividly remembers debating the move to four stating:
"Kate spoke to me saying that she would like the 4 day week to go ahead for the front end of the business but Gareth needed convincing so she asked if I could speak to the other members of the sales team and get their views and some pros and cons. 
"So I spoke to the team and it was a unilateral decision in favour of the 4 day week. 
"We came up with a list of pros and cons – there were far more pros than cons. 
"Pros included: better work/life balance, freedom for appointments on Fridays, being able to see family and friends and getting more time to get things done that are needed so you feel you can have a "relax" at the weekend.
 "Cons listed were: long working days in the 4 days, potential of not being there if customers need us."
 "We decided that we would get used to the long working days and we would manage our customers' expectations and they would adapt to our working hours – which they have done."
 "We then presented this to Gareth who agreed with us and then within 2 weeks of this we were on a 4 day week…. there was immediate press interest about this."
Reflecting on the move to a four day working week, Stacey believes "this was the best thing for us."
Gareth Rollo, Commercial Manager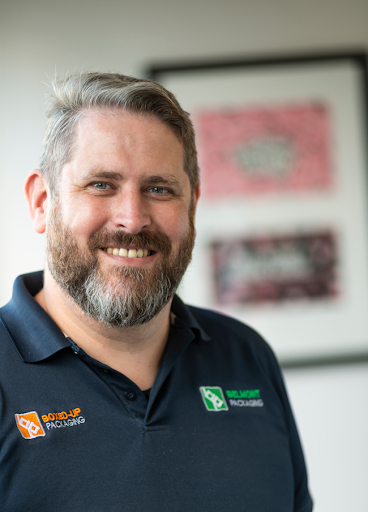 I was initially doubtful that a four day week was the right thing to do for our customers. 
Commercial Manager Gareth Rollo is the first to admit that he had reservations regarding the move to a four day week, primarily concerned that a shorter working week would impact production and most importantly, Belmont's client base. He elaborates, "My main concerns for the business was that our customers needed to not be affected in a detrimental way by the change." 
In order to help ensure that client care remained paramount, Gareth and the team agreed that all quotes and orders will be processed before the end of business Thursday. In addition, all of Friday's quotes and enquiries would then be answered as early as possible Monday morning to minimise wait times. 
"We also needed to ensure that our transport department would be able to despatch goods on a Thursday for both Friday and Monday delivery." Gareth adds. 
Gareth's initial caution will resonate with many in his position.  "I'm really glad we spent the time listening to employees and communicating this change," he states advocating for employee involvement. And what do Belmont's customers make of the move to four? "The response from our clients has been really positive" Gareth states.
Kate Hulley, Owner Manager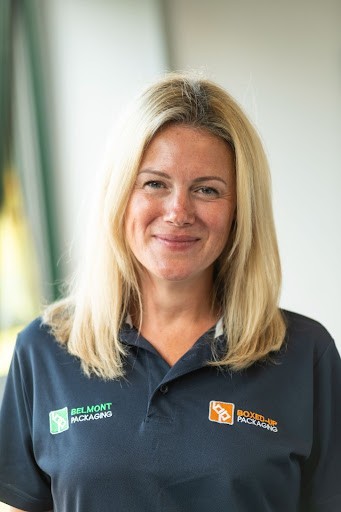 The move to a four day working week was a full team effort… let's share the glory.
Owner Manager Kate Hulley recalls the obstacles and challenges that a four day working week presented. "It was crucial to get everyone involved and importantly to actively listen to their concerns and ideas," she comments. 
"There was certainly an initial nervousness from the team," Kate recollects. Making the move to a four day week was a significant business change that impacted upon employees, suppliers and customers. The manufacturing arena transitioned to the four day week in June 2019, by 2021 Kate felt it was time for the rest of the company to follow suit. Kate is certain the move for the rest of the business would have happened sooner had Covid not occurred. The entire company moving to a four day week was at a time when many businesses were coming out of Covid and a four day working week did not have the popularity and notoriety that it now enjoys. Belmont Packaging was the first with its industry to make the move and was labelled a pioneer for such a bold step.  Kate comments ' of course it was a risk but we had the support of our supply chain which made it an easier risk to take.  We hope we have paved the way for similar businesses to follow in time, I can assure those considering it that they will not regret it.'
Fast forward to 2022 and Kate is clear that the benefits of making this pioneering move are clear to see. "We have noticed that all our employees return to work recharged and ready to take on a new week. They are not working longer but instead working smarter." She states.
What's next for Belmont Packaging?
For Belmont Packaging and Boxed-Up, the future of employee wellbeing extends well beyond a 4 day work week. As long-time innovators in the printed and plain cardboard packaging industry, Belmont Packaging is committed to moving business forward in a way that works for all - employees, customers and suppliers. To keep up-to-date with the latest initiatives, be sure to follow the Belmont Packaging team on Facebook, Twitter and LinkedIn and Instagram.