At Belmont Packaging, we have an exciting announcement to make. The demand for quality packaging and boxes is growing and as such we are stepping up our game to provide you with the best.
Our new taping and sealing machine manufactures self-seal and tear-taped Ecommerce packaging.
Self-Sealing Packaging with our new machine.
The taping and sealing capability is a highly innovative and advanced machine. Now, it is possible for our team at Belmont Packaging to make self-sealing packaging.
The machine is able to apply tape to any type of corrugated box and make it resealable.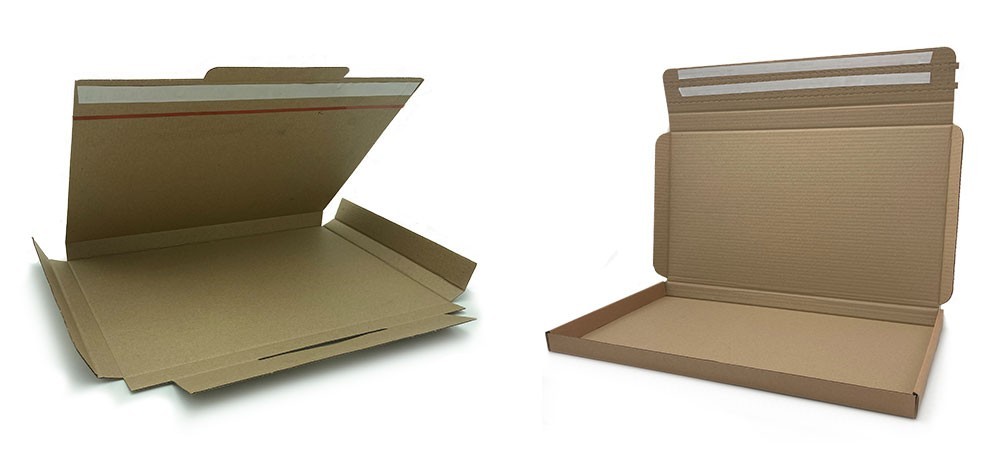 There are many benefits you can enjoy from self-sealing and tear-taped packaging. Namely, more security is beneficial for ecommerce businesses that are looking for their products to arrive safely at a customer's door.
Brown tape is notorious for ripping in transit. But, the sealing and taping machine is going to create self-sealing packages where this does not happen.
This creates a better unboxing experience, with a more professional style too. What's more, self-sealing packages make returns easy for customers.
They can use the same package thanks to the self-seal strip, making the return process simple.
Not only is self-seal Ecommerce packaging better for the customer to receive, but it is also better for you to handle as a business too.
Processing self-sealing boxes are easier and allow quicker shipping. Thus, you can enjoy a more efficient packaging system to keep customers happy.

You can read more about the benefits of seal-sealing ecommerce packaging in our article Self-Sealing and Returnable Packaging: Our Answer to eCommerce and Postal Packaging Demands published last month.
Check out the video of the new machine in action here: