At Belmont, we're more than just a packaging supplier. We've been helping our customers enhance their brands through sustainable packaging for over 40 years, so we know a thing or two about what makes a great product package. We'll teach you everything you need to know throughout this guide to push your product packaging to the next level.
What's in the guide
Getting started with product packaging
Designing amazing product packaging
How to package your product
Chapter 1: Getting Started with Product Packaging
What is the purpose of a package?
The main purpose of a package is to protect the contents from any damage that may arise from shipping, handling or other sources. A durable package will keep a product safe from the point it's shipped through to its end destination. Whether that's a supermarket shelf or a customer's home.
However, a package can be so much more than just a way to protect your goods from the elements. The purpose of a great product package is to amaze your customers and enhance your brand.
Why is product packaging important?
Product packaging is an important part of the overall customer experience. The best packaging design will improve that experience, delighting or tantalising customers. Clever product packaging will make that monthly subscription box even more enjoyable, or grab shoppers attention as they walk down the supermarket aisle. Choosing the right cardboard package will ensure your brand and product is memorable.
Here is an example of how great product packaging can enhance your brand - Peakz: Quality Packaging With Character
Peakz is behind delicious vegan chocolate snacks that are consciously and ethically made. The team at Peakz approached us as they needed cardboard packaging with a fresh design featuring their company mascot, Nanook. The result was a package that would protect the snacks in transit and stand out on shop shelves.
"We absolutely love them. Great quality and vibrant colours. Very happy and cannot wait to order more in the next few months." Aalya, Peakz Co-founder
Read the full Peakz case study.
What are the different types of packaging?
When it comes to choosing the right packaging for your business, it can sometimes be overwhelming with the amount of choice available to you. If you're only just getting started you might not know the difference between retail-ready packaging and display packaging. So to bring you up to speed we'll quickly run through the different types of cardboard packaging you'll commonly find.
Chapter 2: Designing amazing product packaging
Now that you have a better understanding of the types of packaging and their different uses, let's move on to the fun part which is product packaging box design. In this chapter, we will examine why design is important for your products and what good packaging design looks like. Whether you're looking for clever packaging design or simple packaging design, we will walk you through the steps you need to make something your customers will love.
How to design packaging for a product
First things first, let's take a look at how to design a package for your product. To illustrate the product packaging design process we'll go through the five steps we always take with our clients.
To start things off, you will need to send samples of the product that you want to design the package for. Alternatively, you can also send pictures of the product along with full measurements.
The packaging supplier will then send you a quote based on the number of boxes you require, including a breakdown of costs.
You can then either supply your own box design or some packaging companies like ourselves will have an in-house design team that can help you realise your vision. Assisting with the design of the box, creating imaginative and memorable packaging unique to your product.
You'll then receive a plain sample of the packaging to approve, allowing you to make any changes.
Finally, we get to the most exciting bit which is getting your approved packaging manufactured and in your hands so you can start sending it out to customers.
The six best practices when designing a package
Designing a package may seem daunting at first, but here are a few tips to ensure your boxes come out looking great.
Pick the right materials
Designing a product package isn't just about the shape and size of the box, or what's printed on it. It's also about selecting the right material. If you're making transit packaging you'll need a sturdy, lightweight cardboard box. Don't worry if you don't know your way around different cardboard grades yet, we'll teach you all you need to know later in the guide.


Make it practical
There's nothing worse than designing a package that your customers find confusing or hard to open. When you're working on your design, think about how your customers are going to be using it. For example, a retail-ready package needs to be optimised so that it can be quickly stocked and shelved.


Make sure your product fits
This may seem obvious, but when you're designing packaging for your product you should make sure that it fits properly. Take into account everything that will be shipped in the box. Imagine going through the whole process of getting the box designed and made only to discover it's too small. This is why we always ask for a sample of the product or images along with exact measurements.


Make sure it suits your brand
Like the product itself the packaging you ship reflects your brand. When you're designing your package, think about what you want your customers to see and feel when they receive that parcel. Before you've settled on an idea, ask yourself whether it does a good job of representing your company. A great package box design will enhance your brand and improve the customer experience.


Make it interesting
Your display box or retail packaging won't do a great job of selling your products if it has a boring design. Even simple packages can grab peoples' attention, so aim for something that will wow your customers. If you're stuck on ideas, take a look at some of our product packaging examples in the next section.


Have a good idea of what your customers would like
This is the most important part of designing winning product packaging. Even if you follow all the other package design best practices it won't matter if it's not what your customers want. When you're creating the product packaging, make sure you're designing it for them and not yourself. If you're not sure, why not ask them? Getting feedback from your customers is a great way to design something you'll both be happy with.
Packaging design ideas that your customers will love
So you've hit a wall coming up with an initial idea for your package. Don't worry we've all been there. That's why we have put together a board of some of our favourite designs to help give you some inspiration for your own amazing packaging ideas.
Chapter 3: How to package your product
Now that you understand why packaging is important and what makes a good design, we're going to take a look at the packaging process. This chapter will teach you how packaging is printed, what FEFCO styles are, and the different cardboard grades available.
How cardboard packaging is printed
Have you ever wondered how all those intricate designs are printed on cardboard packaging? Well, this is done through a process called flexographic or flexo printing.

What is flexography printing?
Flexographic printing is a printing process that uses a flexible printing plate. You can liken it to a high speed, modern version of the classic letterpress. Flexography can be used to print on almost any type of material including cardboard, plastic, metal and paper.
How flexographic printing works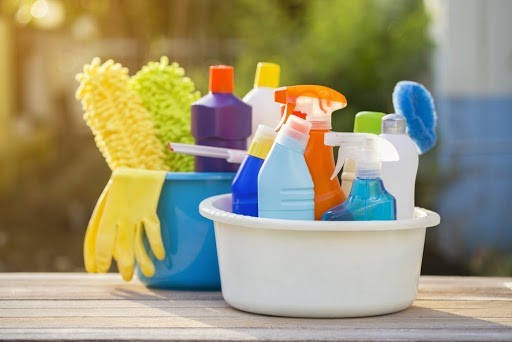 The fountain roller transfers ink from the ink tray to the anilox roller.
The anilox roller then transfers a controlled amount of ink to the flexible plate.
The doctor blade scrapes any excess ink from the anilox roller.
The plate cylinder holds the flexible plate in place.

The impression cylinder presses against the plate cylinder which transfers the ink to the substrate, leaving a printed image.
What is the difference between flexo and offset printing?
During the package design process, you may have come across offset printing as another printing option. So what is offset printing and how does it differ from flexography? Offset printing uses a method where the image is transferred from a large etched plate to a rubber blanket and then pressed onto the printing surface.
So what is the advantage of flexographic printing over offset printing?
The main advantages of flexographic printing are -
The excellent overall printing quality.
It's a more streamlined process, saving on money and time.
It can print on a larger number of materials.
It scales well with large print runs.
Flexo printing is also more environmentally friendly as you can get a high-quality finish without the need for printing on a smooth plastic surface.
A quick guide to FEFCO styles
When you're looking to have a product package manufactured you may be asked for the FEFCO style or code. In this section, we're going to take a quick look at FEFCO styles, explaining what they are and what they're used for.
What is FEFCO?
FEFCO is the European Federation of Corrugated Board Manufacturers, a non-profit organization that represents the interests of cardboard manufacturers in the UK and Europe.
What are FEFCO codes?
In the 1960s, FEFCO created a code system to simplify and remove some of the confusion around cardboard box descriptions. The FEFCO codes allow customers and box manufacturers around the world to clearly and accurately communicate box styles. When you provide a FEFCO code to a manufacturer they will immediately know the style of box you are looking for, even if they speak a different language!
The FEFCO style code is a four-digit code that is broken into two sections. The first two digits are the box category and the last two digits are the box style.
What are the FEFCO Categories?
There are eight basic categories, which are -
01 - Commercial Rolls & Sheets
These are rolls or sheets of corrugated cardboard which are often used in protecting certain goods like glass during transportation.

02 - Slotted-type boxes
Slotted-type boxes are a single piece of cardboard with a glued, stitched or taped manufacturer's joint and top and bottom flaps.

03 - Telescope-type boxes
These boxes consist of more than one piece and feature a lid and/or bottom telescoping over the body of the box.

04 - Folder-type boxes and trays
These boxes consist of only one piece of cardboard, with the bottom of the box hinged to form two or all side walls and the cover.

05 - Slide-type boxes
These boxes consist of several liners and sleeves sliding in different directions into each other.

06 - Rigid-type boxes
These boxes consist of two separate end pieces and a body and require stitching together before they can be used.

07 - Ready-glued cases
Ready-glued cases consist of one piece of cardboard that is shipped flat and ready to use with a simple set-up.

09 - Interior fitments
These are inside liners, pads, partitions, dividers etc.
Cardboard grades and fluting types explained
Picking the right material is one of the most important decisions you will make when your making product packaging. That is why it's important to understand the different corrugated cardboard grades you will come across. Before we get started, let's look at how a basic piece of corrugated cardboard is constructed.
Your average cardboard sheet will be made up of three components.
1. There is a sheet of corrugated or "fluted" material that is sandwiched in the middle of the board.
2. Two layers of paper are on either side of the fluted material made up of an outer and inner liner.
Cardboard flute types
The flute within the cardboard can come in a variety of different sizes which can range from very fine (E) to more heavy-duty flutes (A-B) which are usually used in transit packaging. The different flutes and wall types of the cardboard you choose will define the characteristics of your package such as its strength and rigidity.
The most common flute types are -
A FLUTE: 5mm
B FLUTE: 3mm
C FLUTE: 4mm
E FLUTE: 1.5mm
F FLUTE: .2mm
Cardboard wall types
If you need extra durability and strength for your packaging, extra fluting and liners can be added. This would be what we call a double or triple wall corrugated cardboard depending on how many are added. The most common corrugated cardboard wall types are -
Single face corrugated cardboard
Triple wall corrugated cardboard
If you would like to know more about the advantages of corrugated cardboard you should read our ultimate guide on corrugated cardboard boxes.